Our mission @ ExceLENS is to salute the achievements of the region's finest photographers (Pros/Amateurs), to discover new and emerging talent including students, home makers, hobbyists, literally anyone, and to promote the appreciation of photography/videography. Excellence is a journey, not a destination.Our journey began in 2019 and we have smiles to go, lasting memories to create, before we leap.
Food: Any still life photographs of food. (Packed, Unpacked and Altered)
Architecture: Bridges, Skyscrapers, Interiors, Industrial, Buildings and Structures.
People: Portraits (Traditional, Environmental, Glamour, Candid, Lifestyle, Surreal, Abstract, Conceptual) that focus on a single person or a small group of people (Children and/or Adults)
Street: Street Photography is open to all photographs that records every day life in public places.
Videography / Moving Images: TimeLapse Videos, Short Documentary, Video with a story between 30 seconds to 5 minutes.
Lifestyle & Fashion: Model Photographs, Commercial Photographs and Photographs that tell stories about people's lives or to inspire people in different times. Capture portrait/people in situations, real-life events or milestones in an artistic manner and the art of the everyday.
Nature / Wildlife: Landscapes, Wild Life, Aerial/Drone Photos, Pets, Panoramic, Seasons, Sunsets, Deserts, Trees, Flowers and Underwater Photographs falls under this category.
Fine Arts: Abstracts, Collage, Photographs with Special Effects, Black & White Photos, People or Architecture photography that are intended to be appreciated as visual art or an artistic photograph!
Technology: Especially depicting digital transformation and more.
Travel, Airport, Hotels: Shutterbugs for travel bugs.
Automobiles: Where there is a wheel, there is say, imagery.
Sports & Entertainment: Adrenalin pumping through the lenses.
Drone: Any photos or videos shot via drone can be included in this category.
Astrophotography: Stars, galaxy and beyond. Capture the universe through your lens!
Phone Photography: We know you are always on the go. Capture unique images that show your creativity.
Who is Eligible
ExceLENS Awards is open to photographers & content creators from all over the MEA region, including South Africa and from S Asia. Participants can include emerging content creators (amateurs/hobbyists/homemakers), and student photographers, professionals (those who earn the majority of their income from photography) and all other creators!
Use and Ownership of Images
Copyright and all other rights remain that of the photographer. Any photograph used by ExceLENS shall carry the photographer's credit line.
HOW TO ENTER
Entering the Awards is easy.
On your Instagram handle @excelensawards, please mention the category you want to enter from the 15
Upload your image|s there (you can upload upto 5 images per category- low res images are fine)
Ensure you hashtag #excelensawards with every category you upload
In case you want to share high res images, please WeTransfer them on engage@groupisd.com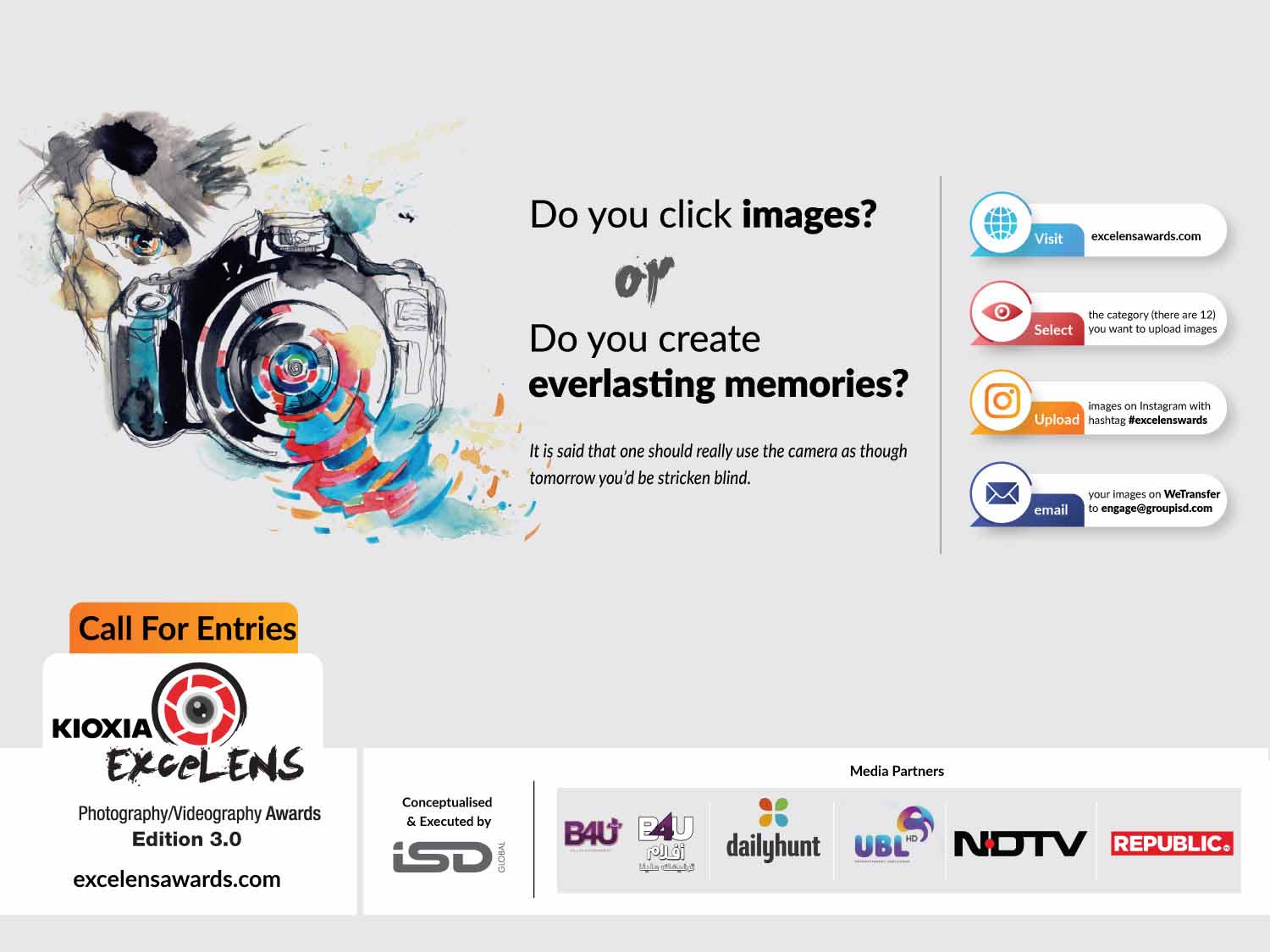 Photo Submission: Do's & Don'ts
PERMITTED: Brightness, contrast levels, curves and color balance may all be adjusted. Dust spots and minor elements etc. may be retouched. You may make adjustments to selected areas on an image. Images could be cropped and sharpened. Panorama, HDR image is permitted.
NOT PERMITTED: Any manipulation or doctoring of image|s. Adding or removing or using someone else's work and claiming it as yours.
Each category will have a winner and a runner-up. The jury's decision will be final .
The prizes on offer include:
Certificate and Trophy to All Winners and Runners Up with individual name & category embedded
Cash Prizes to All Winners and Runners Up*
A total of 3 individual nominees who are either Winners or Runner Up across categories will get an all expense paid trip to Georgia( selection by lucky draw)**. Tour curated by AFC Holidays.
A total of 3 individual nominees who are either Winners or Runner Up will get Nikon Backpack (selection by lucky draw)
A total of 2 individual nominees who are either Winners or Runner Up will get Nikon Suitcases (selection by lucky draw)
A total of 3 individual nominees who are either Winners or Runner Up will get branded photography accessories ( selection by lucky draw)
A total of 3 individual nominees who are either Winners or Runner Up will get iPad Mini ( selection by lucky draw)
A total of 3 individual nominees who are either Winners or Runner Up will get Toshiba Japear gold plated Earphones
All nominees will get their shortlisted work exhibited at a ' Wall of Frame ' for a period of 2 days at a prominent venue | gallery in Dubai ***
All winners get free access to Certificate Courses* in Screenwriting | Direction | Editing | Cinematography | Producing | Film Appreciation | Sound Designing from Asia's leading film school Whistling Woods****
NOTE
** Prize includes Cost of air travel and hotel stay in Georgia. Visa etc will be subject to the respective country's visa rules and regulations.
****Winners get to choose any one course of their choice from the above.
Lucky draw winners of one prize will not get a chance to be part of the other lucky draws. For eg, winners of Bose Earbuds will not be eligible for the draw for Georgia travel or for iPad Mini and so on.
In case the above referred branded items are not available at the time of the Awards ceremony, equivalent value branded items will be offered.
Prize winners who are based outside the UAE will have to make their own travel, visa, stay and local travel arrangements and the organisers will not be responsible for it.
Nomination Videos: ExceLENS Awards 2023
Winners
The ExceLENS Awards Ceremony will be held in Dubai, UAE in the last week of March, 2023. Exact date will be announced by the 25th of Feb 2023. Thank you for your understanding & cooperation'.
Winners will get an email / instagram notification about their winning
Please refer to the prizes section on this site
Wall Of Frame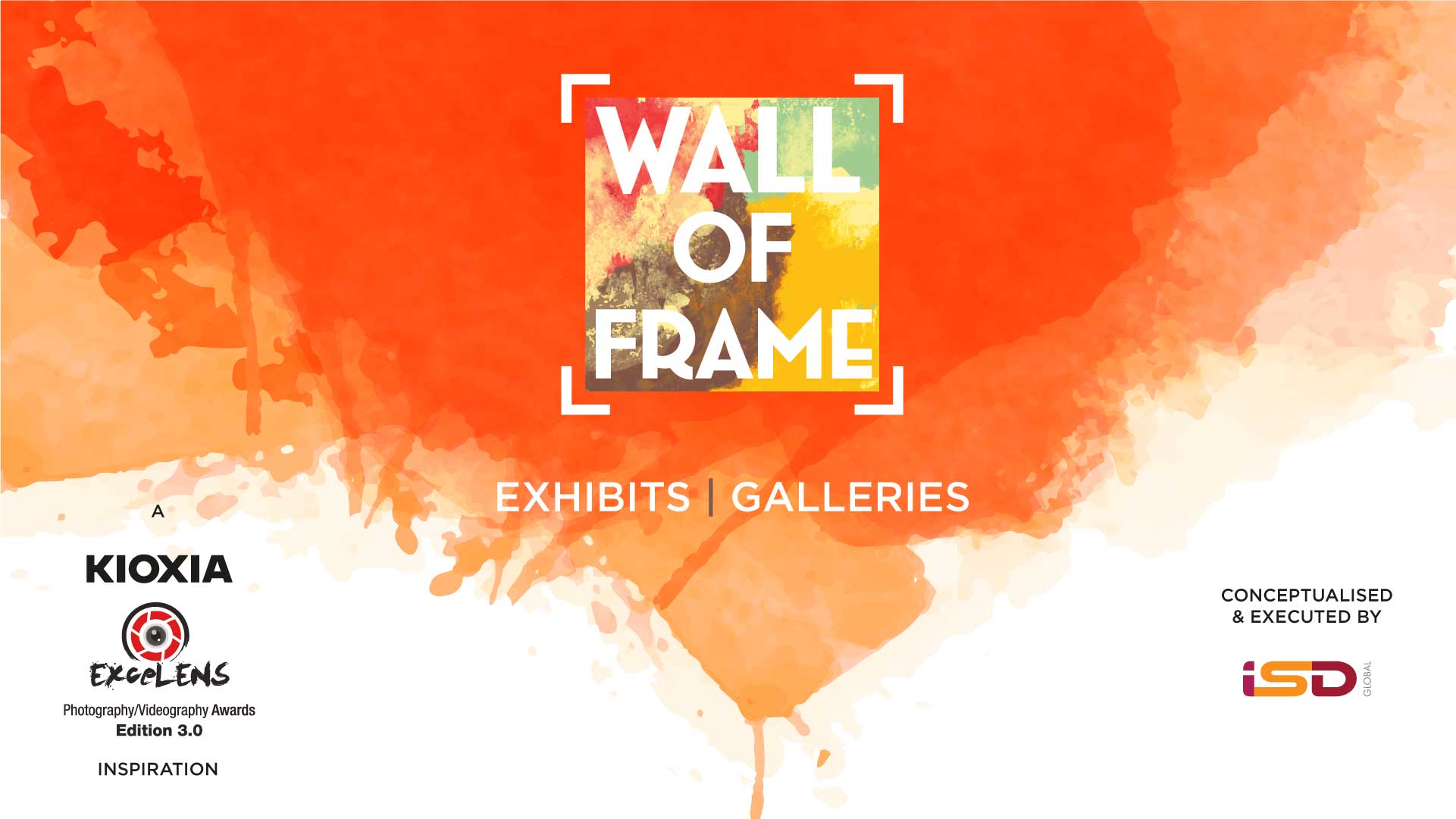 The Wall of Frame is an ExceLENS Awards inspiration created to offer another public platform for the awards participants to showcase their talent and creation through exhibitions and gallery displays and potentially explore commercial opportunities. The first of the Wall of Frame series will happen in Dubai towards the end of October, 2023.

More details including the names of all participants whose work has been shortlisted will be put up on the ExceLENS Awards website (excelensawards.com) by the end of April 2023.

So, please watch out for this space. Thank you.
They collaborated. They contributed. They encouraged. They inspired. They attended. They experienced. They spoke a few things about the Kioxia ExceLENS Awards, conceptualised and executed by Dubai headquartered creative and branding agency ISD Global. Here are a few of their thoughts..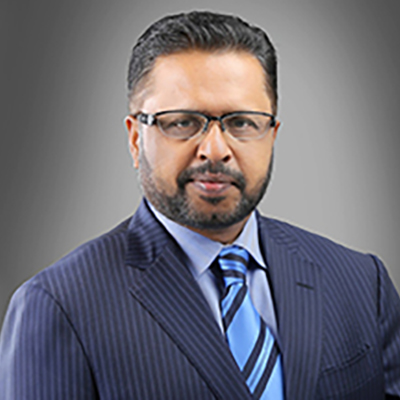 Santosh Varghese: Vice President, Toshiba Gulf FZE
"Thank You Suresh for conducting an exemplary event !! The highlights were the creative taglines for each award, it was stunning ...
Look forward to Kioxia ExceLENS Awards Edition 4.0 next year with many more innovative ideas.
Thanks to your team at ISD Global, they also ensured a real smooth event."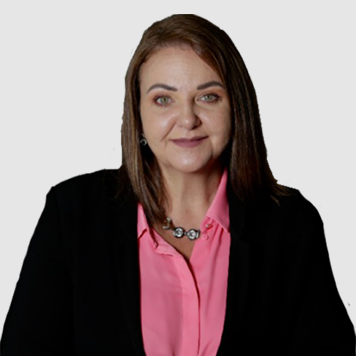 Tammy Tusek: Educationist | Transformation Leader
"The ExceLENS Awards allows the opportunity for photography enthusiasts to celebrate their passion and share their most cherished photos to a larger community. The concept of the ExceLENS Awards provides a safe and supportive environment for photographers to unite their talent with a competitive edge. As a participant one can feel the synergy throughout the event and the shared love and 'ExceLENS" in photography."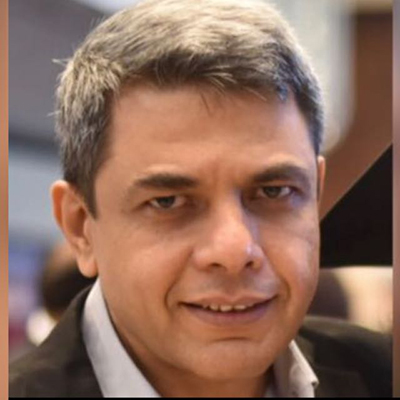 Tarek AbdelRahman, General Manager & Regional Head, Nikon
"I was delighted to be invited to the third edition of the ExceLens Awards and I am seriously impressed with the growing number and quality of submissions.
Together with the increasing scale of the event preparation and execution, I will not be surprised to see ExceLens Awards being one of the prime and highly respected photography & videography competitions in the GCC region and beyond."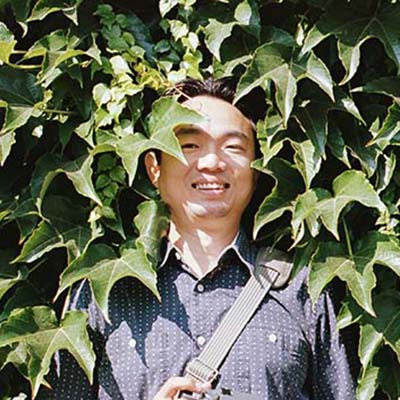 Julius Yls, Art Technologist & Educator
"ExceLens Awards Edition 3.0, the photography award ceremony conceptualised and organized by branding and creative agency ISD Global in Dubai, was a magnificent event celebrating photography's art and skill. The ceremony's topic underscores the importance of embracing emerging technologies, such as NFTs, Metaverse, and Artificial Intelligence, to enhance the art of photography and ensure its continued relevance in the future.
With its state-of-the-art facilities and immersive digital displays, the TODA (Theatre of Digital Art) where the awards ceremony was held, provides an unparalleled experience for attendees. It was a true testament to the power of photography in capturing the essence of a moment and telling a story through a single image.
Overall, ExceLens Awards Edition 3.0 was a great success, a grand celebration of the rich cultural heritage of photography in the digital age, and a beacon of hope for the future of the art form."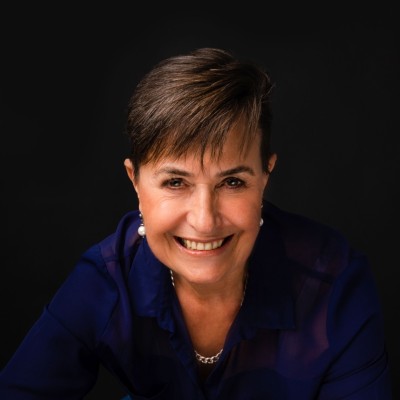 "It was my pleasure to be invited to present an award at the ExceLENS Awards 2023 in March. It was a real joy to see so many gifted content creators, many of whom were amateurs, recognised for some amazing works of art. It would be great to see awards like this become a key fixture in the Dubai calendar."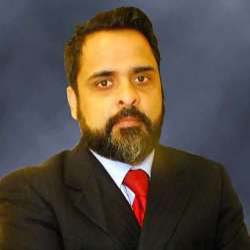 "I had the opportunity to attend the Awards Ceremony for the ExceLENS Awards at the Theatre of Digital Art (TODA) and it was heartening to see fantastic talent being showcased across 15 diverse categories. The TODA was personal and almost the perfect setting bringing together contestants, supporters & even some well-wishers and all attendees had a taste of what was to come with the photographs being showcased in an art gallery type of setting across the foyer of the TODA. Some of the photographs, at least for a novice like me, were mind blowing in terms of the thought process & the execution, oftentimes with something as ubiquitous as the camera phone. This, my 2nd ExceLENS Awards was everything that I expected and more and Thank you ISD Global for showcasing such a brilliant event. Can't wait for the next edition which given the scale can only be bigger & better."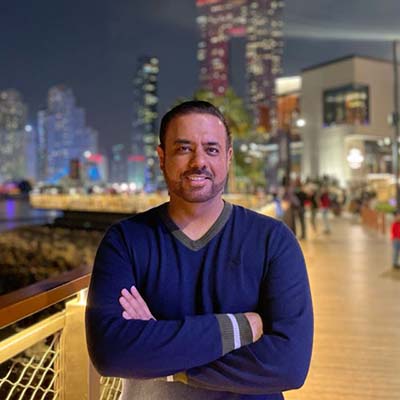 Faisal Shabanali, Marketing Head, City Walk
"It was a beautiful night of celebrating creativity. A Night of true digital excelens."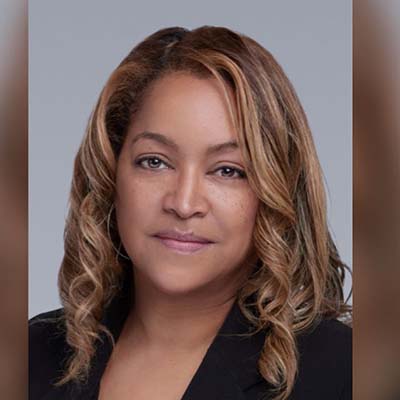 Dr Pam Jackson, Enterprise Builder| People Driver
"The ExceLENS Awards are a phenomenal creation of celebration of the arts that allows us to have windows into worlds far beyond what we can imagine on our own or experience in our travels. The photographic genius that was shared was marvelous and marveling. At the Awards Ceremony, which was itself inspiring and delightfully well done by the concept creators ISD Global, we got to see through the eyes of some amazing individuals and their experiences. It is an absolute gift to have been able to participate in such a magnificent event."

Farid Bou Saleh, Media Professional
"The ExceLENS Awards event was a wonderful celebration of the power of imagination and ingenuity. From the captivating and stunning visual displays, the event was a testament to the incredible work being done by thousands of talented creative people. It was an honor to be a part of such an inspiring celebration and witnessing winners from different parts of the world.The sky's the limit and we'll expect more wonders in the near future."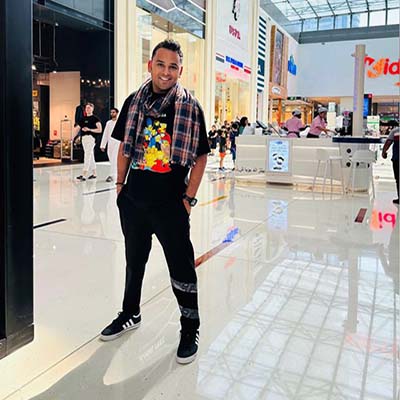 Arjun Sasi, Participant, ExceLENS Awards Runner Up| 2023
"I had the incredible opportunity to attend and participate in the 3rd Edition of the Kioxia ExceLENS Awards by ISD Global and team on March 29th, 2023, at The Theatre of Digital Art in Dubai. The event showcased a stunning array of photographic talent, celebrating creativity and the power of visual storytelling. I am honored and thrilled to have been recognized as the runner-up in two categories! 🏆🎉 Kudos to the organizers and concept creators ISD Global for executing such a memorable and inspiring event!"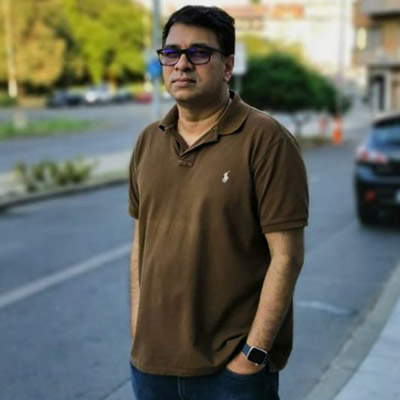 Arun Kumar, Media Professional
"It was my honor to attend the ExceLENS Photography Awards ceremony which had over 40,000 entries, and I must say it was a remarkable event. The sheer talent and creativity that I witnessed that evening was nothing short of awe-inspiring. Overall, it was a truly magnificent evening, and I look forward to attending next year's photography award ceremony with even more anticipation and excitement. Congratulations to all the winners, and to everyone who participated in making this event a great success. "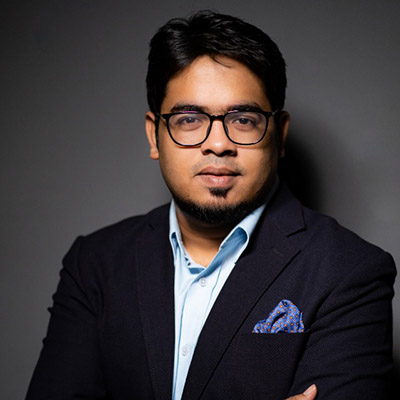 Mr Kazi Mushfiq Hossain, Winner, Fine Arts Category, ExceLENS Awards 2023
"Hello and Assalamualaikum! I am super thrilled to know that my photograph has been selected as a winner in the Fine Arts category of the Excelens Awards. It's really a great honor to represent my country in the global arena. Unfortunately, I couldn't attend the awards ceremony, but watching the live telecast, I can say that it was an electrifying evening to remember. Thanks to the judges, organizers ISD Global, and everyone involved here. I believe all the fellow winners, runner-ups, and nominees will get positive motivation for their journeys in photography and videography from this wonderful contest."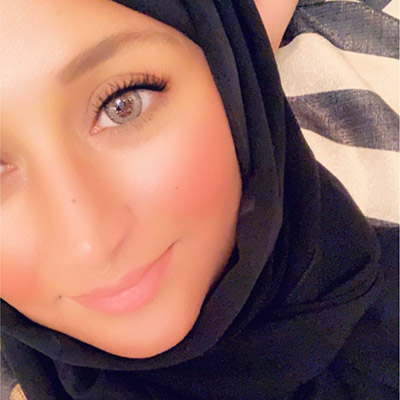 Ms Suaad Al Suwaidi, Esteemed Jury Panel Member at the ExceLENS Awards, first female Emirati wildlife photographer in the UAE
"I am honored to be one of the jury members in this photography competition for the second time (in the Wildlife/Nature category). Although the competition is still young (in its 3rd edition), it is moving in a positive way rapidly. I am confident that given the talent on display and the reach of the ExceLENS Awards, it will reach an international level soon."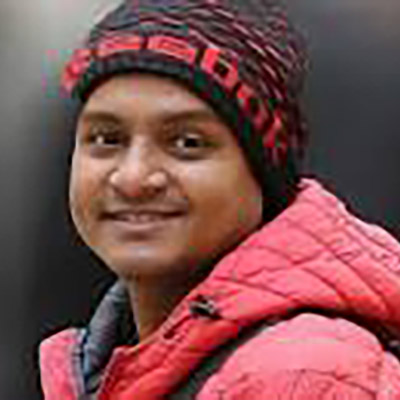 Mr Pinu Rahman, Esteemed Jury Panel Member at the ExceLENS Awards, award winning Bangladesh based photographer
"Meritocracy took centre stage while we were judging the multiple thousands of entries across so many categories at the Kioxia ExceLENS Awards. And sometimes, we were caught between a rock and a hard place, such was the quality of the entries received. In the end, all of us jury members put our best effort to be as objective and neutral as possible and followed a consistent judging rubric to ensure that we got it right. The Awards the way I see it are a true recognition of talent and excellence and well and truly setting high standards. The ceremony itself had an Oscar like vibe. Kudos to the entire team at ISD Global for putting together such a marvellous event."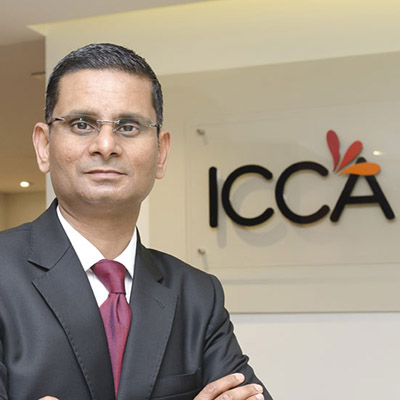 Sunjeh Raja, Founder & CEO, ICCA(International Centre for Culinary Arts)
"I have had the opportunity to participate in all editions of the Kioxia ExceLENS Awards, which celebrates and recognises Photography, Videography, and Content Creation talent from the region and beyond.
This award has grown in stature and recognition ever since, with increased participation from far and wide each year, thus becoming a serious platform for recognising and celebrating creative talent in media art.
I wish Kioxia and ISD Global, the forces behind this initiative, all success.."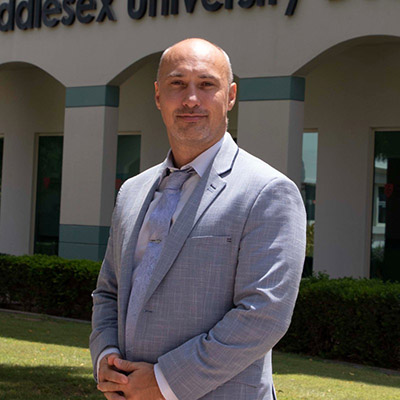 "The ExceLENS Awards was a wonderful event showcasing exceptional talent. I was honoured to be invited to attend and present one of the awards - thank you Suresh and ISD Global. The work was extremely powerful and there were numerous examples that I would have loved to own and share in home and office. Judging these must have been a labour of love - so many exceptional entries. Mabruk to all involved!"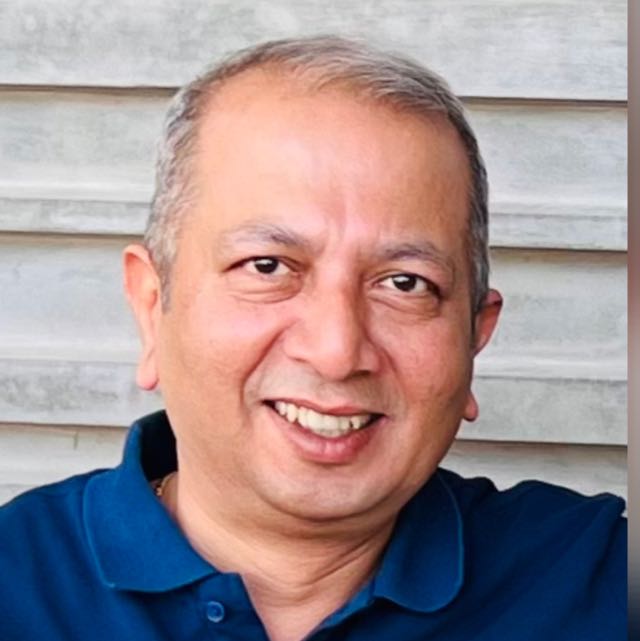 Shekhar Iyer, General Manager, The Daily Hunt
"The ExceLENS Awards is a great concept to promote photographers. The exhibition was an amazing show conceptualised by ISD Global and Suresh Dinakaran, in particular. I had a great time and congratulations for the efforts put in. Looking forward to the next edition.
" If you can see it then you can shoot it " is a solid punch line which demonstrates the concept vividly."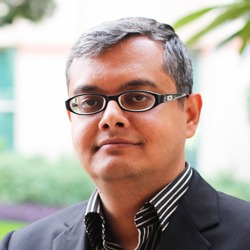 "It was a wonderfully curated event by ISD Global"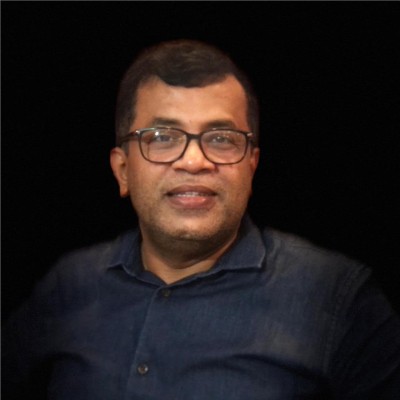 Dr Ashok Iyer, Associate Professor - Program Leader, School of Engineering, Architecture & Interior Design · Amity University Dubai
"The Kioxia ExceLENS Awards have opened a new lens and viewpoint for photography and photographers around the world. Three Editions of these awards have opened a new vista for the Art of Photography; whose death was exaggerated during the pre-Covid scenario and euphoria of AI... The ExceLENS Awards 2023 has reinforced the Art of Photography in the so-called virtual world of METAVERSE... Team Toshiba + ISD Global... Well done again...3rd time around .."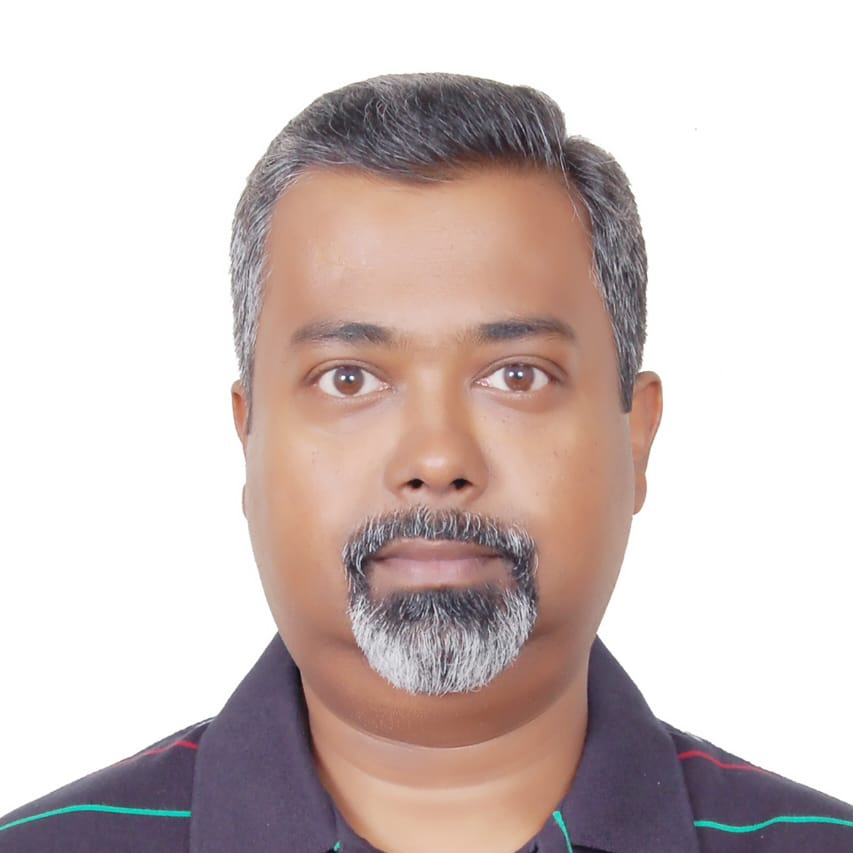 Kishore Das, Nominee
ExceLENS Awards is a great platform to recognize talents in the Photography domain. The expert and experienced judges have successfully identified the right talents based on pure photographic skills. The award function was also organized so seamlessly. Even if I joined the award function online, I didn't feel like not being physically present there as it was very engaging. We even experienced some extracurricular activities (music) during the event which was a sweet surprise. I wish 'ExceLENS Awards' all the best for the future and look forward to the next event for active participation from my side.
Barun Rajgaria, Winner
"Amateur photographers are the backbone of pictorial photography and they should be encouraged . The Excelens Awards are showing their works to the whole world. I thank Excelens Awards , their concept developers ISD Global and their sponsors for the recognition of my Photography.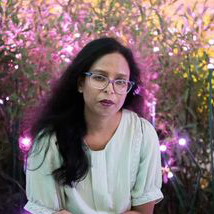 Syeda Ruksana, Winner
Thank you ExceLENS Awards for choosing my photo and for the invitation. The ExceLENS Awards Ceremony was amazing. It was the most well organised programme I have ever seen. I love the ExceLENS Awards concept which is very much inspirational to photographers all over the world.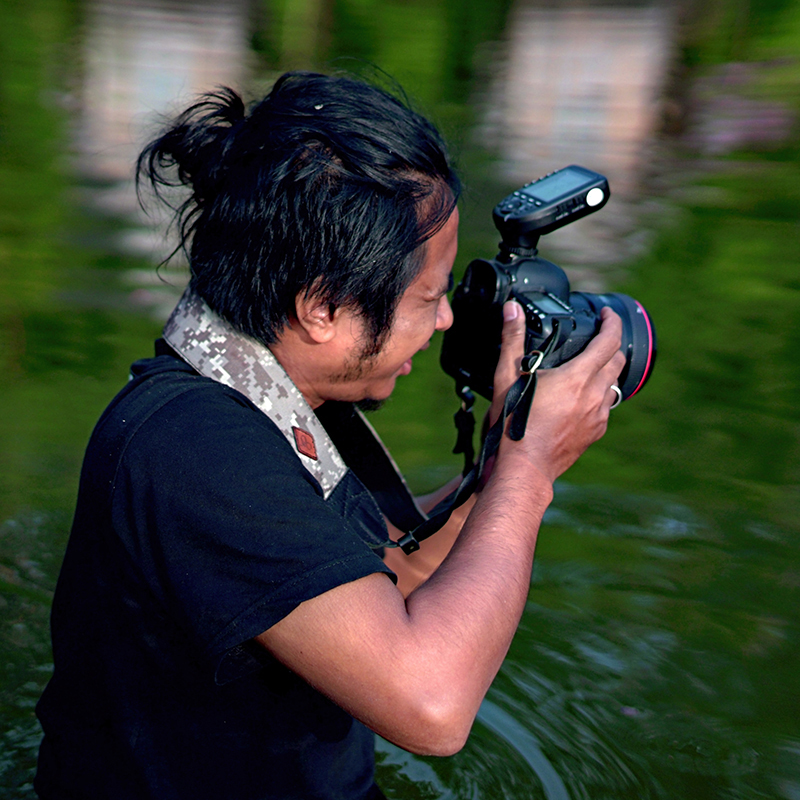 Ganjar Mustika, Runner up
The ceremonial event was held extraordinarily. The tense atmosphere for the participants melted after the MC spoke. I am personally proud to represent Indonesia as a Runner Up. This will be even better motivation for next year. Congratulations to the winners and organizers for organizing the ExceLENS Awards so well.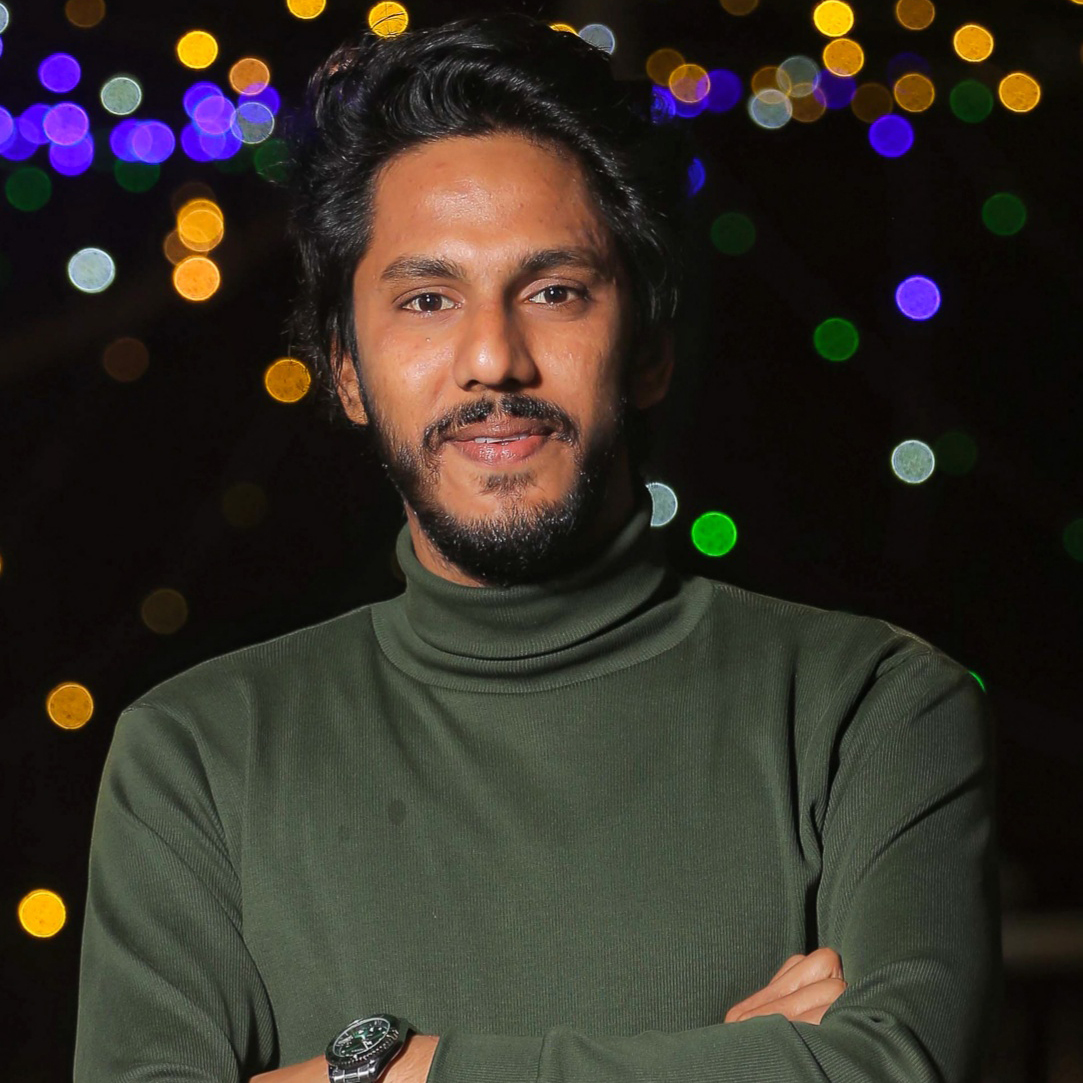 Zial Huque, Winner
It's a great pleasure to win this year's edition of the ExceLENS Awards in the "Lifestyle" category. I am totally overwhelmed by the surprise of organizing this competition. The sincerity of the organizers ISD Global is worth seeing. Undoubtedly, this competition is now one of the best photography competitions in the world in my eyes.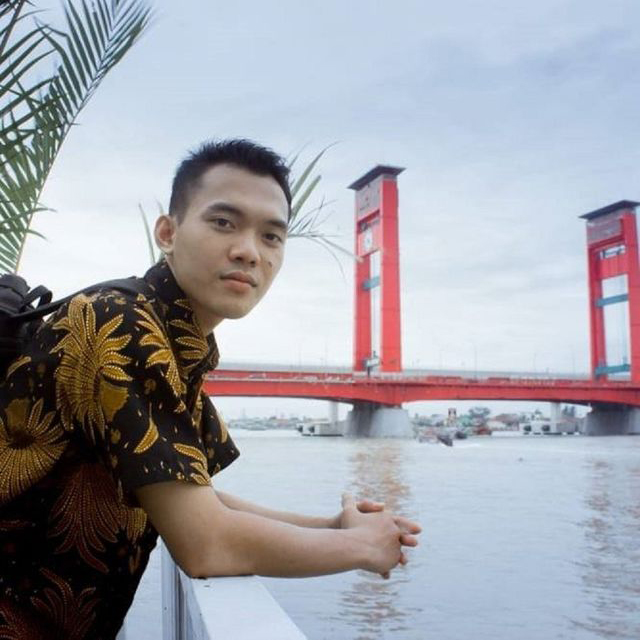 Rahmad Himawan, Runner up
I am honored to be one of the Runner up winners in the Wildlife and Nature category of this year's edition of the ExceLENS Awards. In this photography competition, this is a second time for me, as in the previous 2.0 edition I was a finalist in the Drone category. Although it is still young (3rd edition), this competition is amazing and can make everyone look in this direction. I want to introduce the area where I live, Bengkulu, Indonesia to foreign countries through the ExcelENS Awards contest, thank you to all at ISD Global for conceptualising and holding this annual event. Hopefully next year I can be a winner again.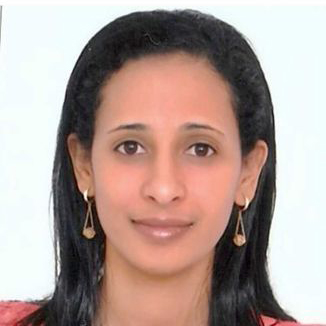 Hiwot Tesfaye, Runner up
I am sincerely pleased to win the Runner Up Excelens Awards Edition 3.0 in the Architectural category. I would like to express my gratitude to Kioxia ExceLENS Awards and ISD Global for the grand ceremony and the awards. This award will motivate me to achieve more success in the future.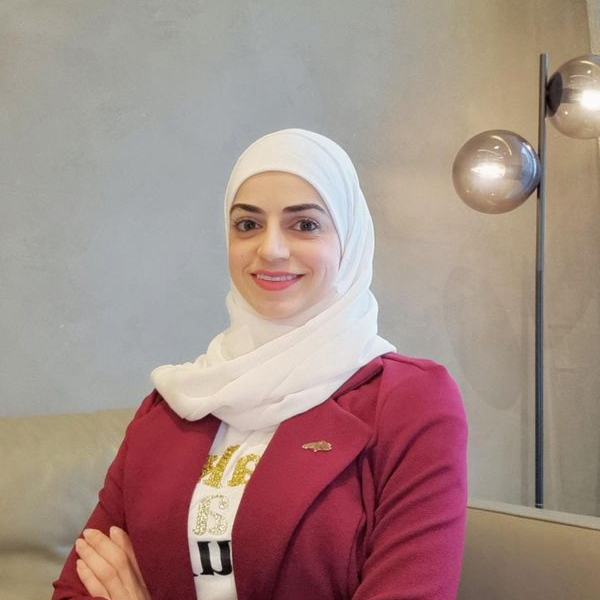 Mayas Hawari, Runner Up
It was a pleasure to be part of an amazing competition like the Excelens Awards My photo was chosen from 40,000 International submissions and so many nominees. I felt that day that your dream is LIMITLESS coz all of us have limitless energy , passion, vision and big dreams. I can't explain my feelings in a few words , but that evening was memorable for a lifetime. Thank you Kioxa and ISD Global for providing us a wonderful opportunity to step forward to our big dreams.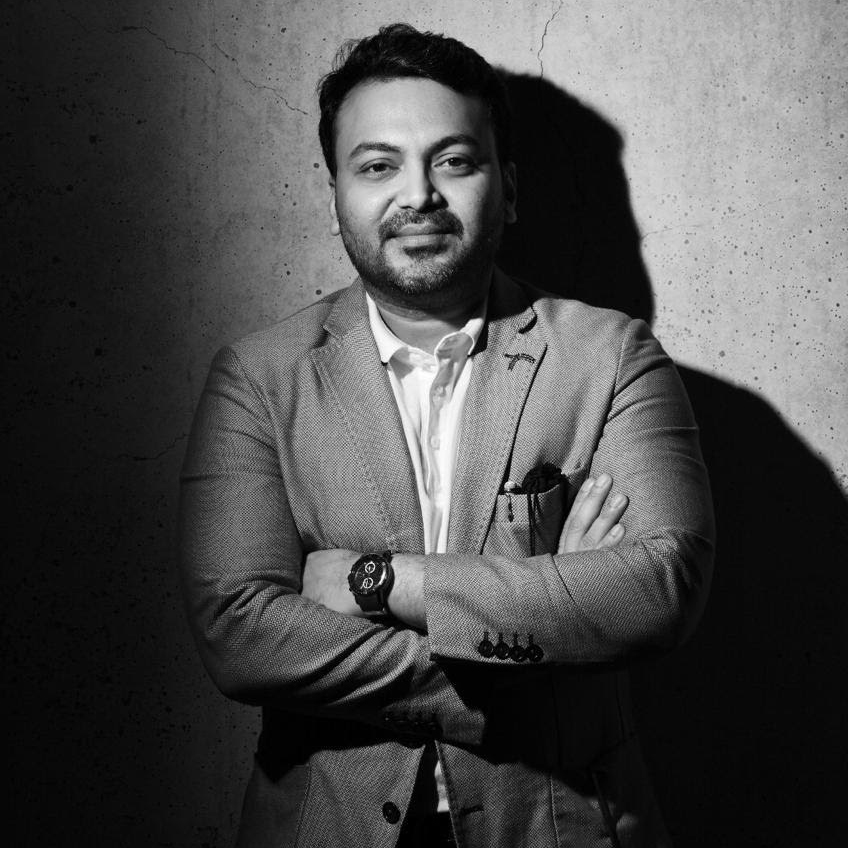 Bhupendra Bagla, Winner
I am really overwhelmed and honoured to have received this prestigious ExceLens Award Edition 3.0 under the Phone Category. It's a great platform for budding and professional photographers to portray their vision for photography. It's giving them recognition internationally and accessibility to art enthusiasts / connoisseurs. A well put effort which is worth the participation. The event was spectacular and flawlessly organised by ISD Global. It will be an inspiration for the photographers and will be cherished for a lifetime.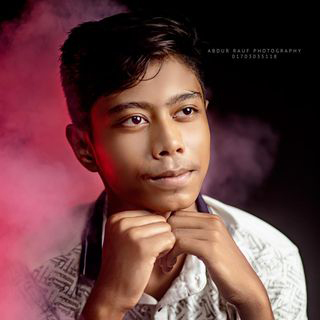 Safayet Hossaain Shanto, Nominee
I am very glad to have participated in the ExceLENS Awards. One of my photos was nominated for the final 5 list but I couldn't win the award. But, I am not sad about this.Also my family is happy that I am yours contributing in the field of photography.It was a decent arrangement.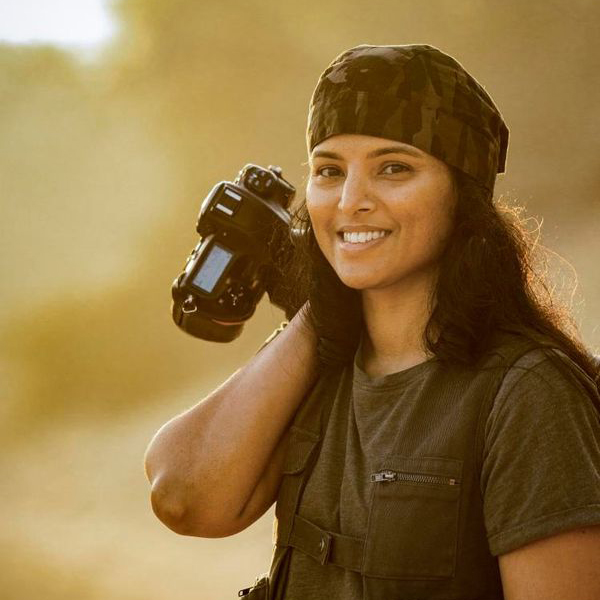 Deepa Girish, Winner
I extend my sincerest gratitude to the ExceLens Photography Awards, for recognizing my work and inspiring me to continue on this creative journey. Your prestigious recognition has given me a boost of confidence in my abilities, and has encouraged me to further develop my skills as a photographer. Thank you for supporting and promoting the arts in such a meaningful way.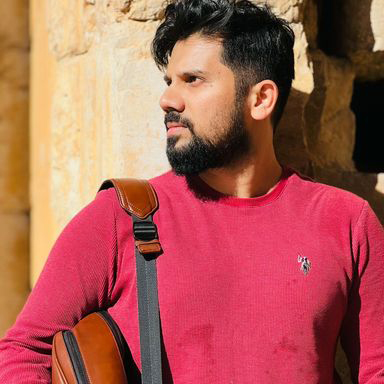 Ajas Sheikh, Runner Up
I am really glad to have participated in the Excelens Awards Edition 3.0 and winning the Runner-up award in the Sports & Entertainment category. It is a great platform for all photographers across the globe to submit their perfect shots into such a wide category offered by Excelens, giving an opportunity to photographers in all genres to be a part of this global competition. The best part of Excelens Awards was the grand awards ceremony, it's such a great feeling to be there at the event and meet all the talented bunch of photographers and be a part of the celebration cheering all the winners & nominations. Thanks once again @ExceLens Awards and ISD Global for this great platform for the photography community. Looking forward to the next edition.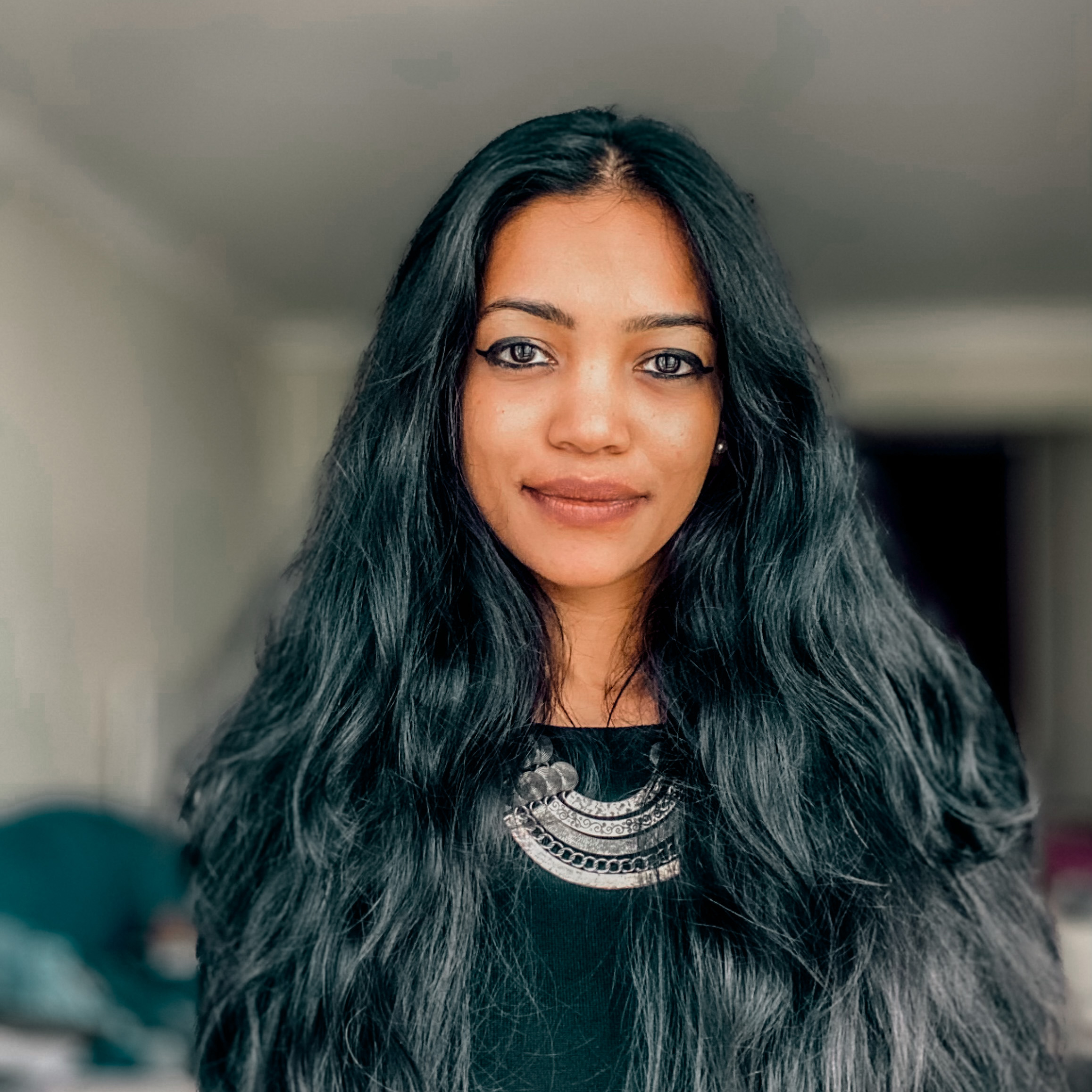 Sharda Dubey, Runner Up
I am writing to express my heartfelt gratitude for selecting me as a Runner up in the Phone photography category for Excelens Photography Awards 3.0. It is an honor to have been recognized by such a prestigious organization, and I feel incredibly fortunate to have been chosen among so many talented photographers. I am grateful for the time and effort that the committee put into reviewing all of the entries and for the opportunity to have my work considered. Winning this award is a tremendous validation of my passion for photography and my dedication to the craft. I would also like to extend my congratulations to the other winners and finalists. I am truly humbled to be included among such an outstanding group of photographers. Thank you once again ISD Global & ExceLENS Awards for this recognition, and for your ongoing support of the arts. I will continue to strive for excellence in my work, and I hope to participate in future competitions and events hosted by the Excelens Photography Awards.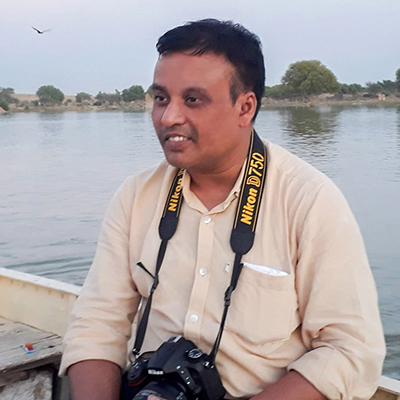 Mrinal Nath, RUNNER UP
It was sheer delight & thrilling to me, first to get my photo nominated in the Fine Arts category & then to be selected as a runner up at the prestigious Kioxia ExceLENS 3.0 Awards. Feel privileged to have been selected from about 40,000 photos submissions in 15 categories. It was a very special moment for me to receive the award on stage, a moment to cherish forever. Thank you the juries for the selection & boosting my confidence as a photo-artist. It was a huge effort by Kioxia and ISD Global to organise such a mega event starting from conceptualization to finish. Thanks to team @excelensawards @toshibamea @isdglobaldubai @TODA for organising the event, a wonderful award ceremony & the hospitality provided. Publication of the event in various media post awards is really admirable.
The 3rd Edition of the ExceLENS Awards. Capsuled in just over 3 Minutes!
Trying to tell a story about a ceremony that lasted well over 90 minutes in a little over 3 minutes is indeed a Herculean task. The emotion, the enthusiasm, the energy, the exuberance is overwhelming. That being said, we at ISD Global felt that there are lots of our followers who wanted a distilled essence of the ExceLENS Awards Edition 3.0 ceremony and we are presenting just that in the below video.
The 3rd Edition of the ExceLENS Awards. Capsuled in just over 3 Minutes!
Trying to tell a story about a ceremony that lasted well over 90 minutes in a little over 3 minutes is indeed a Herculean task. The emotion, the enthusiasm, the energy, the exuberance is overwhelming. That being said, we at ISD Global felt that there are lots of our followers who wanted a distilled essence of the ExceLENS Awards Edition 3.0 ceremony and we are presenting just that in the below video.

Santosh Varghese, Vice President, Toshiba Gulf FZE addressing the audience
Hand pan artist Anas Al Halabi regaling the audience at the ExceLENS Awards with his magic
Bastian James, Regional Product Manager, Toshiba Gulf, handing over the trophy to Rino Soren, Winner in the Drone Category
President of Emirates Culinary Guild Chef Uwe with his better half & Sunjeh Raja, Founder & CEO of ICCA, admiring some of the nominated work
Some of the special guests having a ring side view of the proceedings
The admiration continues. One of the ExceLENSers doing a deep dive of the work on display
Dr. Ashok Iyer, Associate Professor- Program leader, School of Engineering, Architecture & Interior Design – Amity University Dubai, Handing over the Winner & Runner-Up trophies to Riyas Muhammad and Hiwot Tesfaye respectively for the Architecture Category.
Grinning from ear to ear and why not? Arjun Sasi with the two Runners Up trophies that he won in Astrophotography & Automobile
Stevi Lowmass, Founder & CEO, The Camel Factory, presenting the award to Joel Ryan Tailsic, Runner Up in the People Category
Mr Pramod Balakrishnan, Operating Partner, Ashmore Capital presenting the award to Deepa Girish, winner, Wildlife category
Srikumar Sreedharan, General Manager GCC at Mathrubhumi Group presenting the award to Nowfel Abdullah, winner, Sports & Entertainment Category
Mr Marco Fraschetti- Art Consultant | Photographer | Musician, giving away the award to Maya Mohan, winner in the Automobile category
Chef Michel Uwe: Culinary legend, Father of Chefs and President, Emirates Culinary Guild presenting the award to Subham Kumar, Runner Up, Food Category
Jury
A 10 Member Jury Panel will be constituted to review and evaluate/shortlist and pick the winners/runners up.
Get in Touch

Copyright & Intellectual Property 2017-2023. All rights Reserved
The ExceLENS Awards and all it's associated constituent/s like Wall of Frame are copyrighted and the intellectual property of ISD Global/ISD Advertising LLC at a global level.

This concept and the rights to contents and the concepts herein are owned by ISD Global and its associate companies.The Content and Concept are protected by copyright law,registered and unregistered trade marks, database rights and other intellectual property rights.Any use of the contents of this concept other than for the purpose of its provision is strictly forbidden. Except as otherwise expressly permitted under copyright law, no copying, redistribution, retransmission, publication or commercial exploitation of material herein will be permitted without our express permission or that of the copyright owner. In the event of any permitted copying, redistribution or publication of copyright material, no changes shall be made.

You may not modify, publish, transmit, participate in the transfer or sale of, create derivative works from, orin any way exploit, any of the Content or Concept, in whole or in part except as permitted by us. You warrant you will not make use of any of the contents of this concept in any other manner without our express permission in writing. You agree to indemnify us against any loss, damage costs or expenses in the event of any claim arising from your breach of this warranty. The contents of this document are strictly confidential, copying and or disclosure to other parties is prohibited and maybe unlawful.